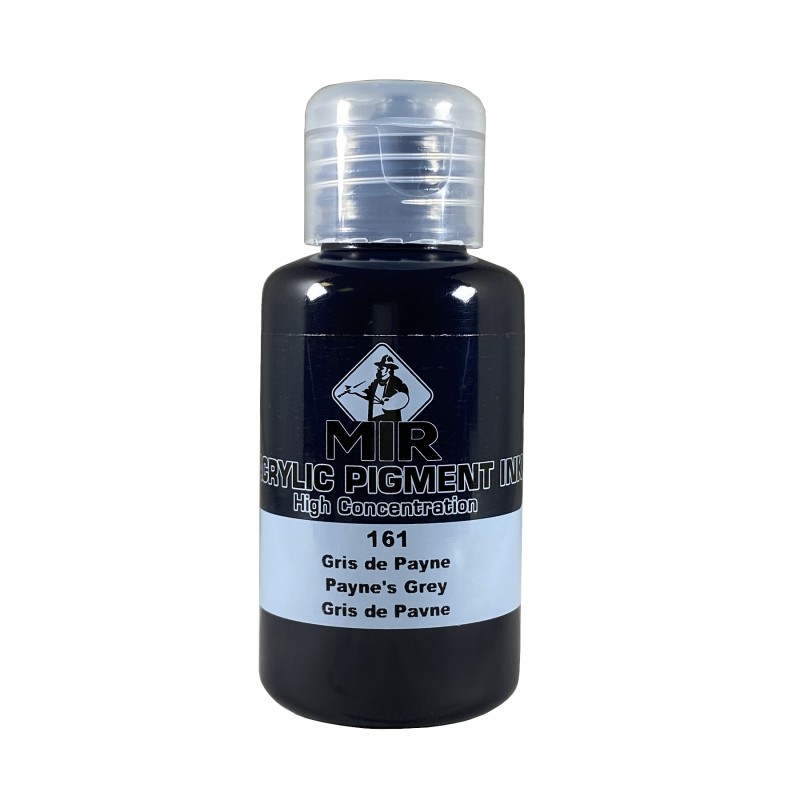  
PAYNE GRAY MIR ACRYLIC PIGMENT INK 60ml Bottle
Color Index Pbk7+PB15:3
Light fixity ***
Covering power Opaque 
• Acrylic fluid in emulsion 100% Acrylic, with fineart pigments and maximum concentration pigment.
• It serves to recharge any marker with pressure valve as the MIR ACRYLIC MARKER Hgh Concentration.
• Bottle design that allows complete control of dosage from continuous flow or drip.
• Color chart of concentrated MIR Acrylics. Mixable with each other and with concentrated MIR Acrylics.
• Indicated for artistic painting, watercolor, calligraphy, illustration, manga, urban art, airbrush, pens and recharging of markers and acrylic brushes.